Never use these 3 ingredients on teen, acne-prone skin
Frilliance
ingredients
are always skin-safe for teen and acne-prone skin. That means you can happily apply our fresh, clean skincare makeup with glowing confidence straightaway. 
But we want you to know the top 3 pore-clogging ingredients we never use. We've listed them so you can make a note for future makeup and skincare purchases.
Frilliance never uses these pore-clogging ingredients
Coconut Oil (inc. coconut butter, coconut alkanes) is highly comedogenic as it causes excess sebum (aka clogged pores).
Lanolin (inc. acetylated lanolin alcohol) is an oily extract from the lamb's wool (ew!). Beyond that, it clogs pores easily leading to flare-ups and breakouts.
Isopropyl Myristate is a softening and soothing agent from a fatty acid that is highly comedogenic leading to clogged pore and pimples.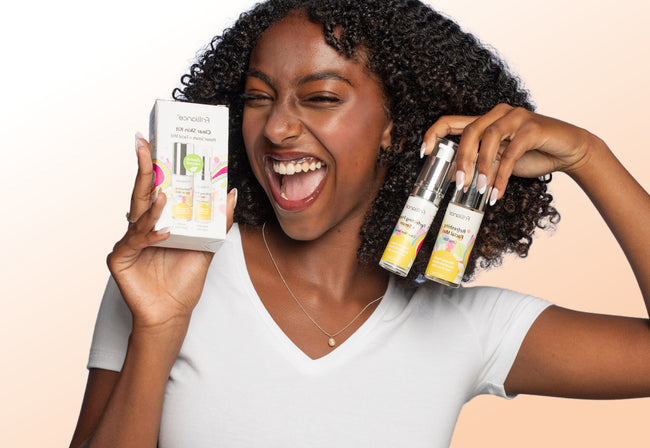 Makeup -- clean, skin-friendly makeup that won't break you out.
Teen-tested and approved cosmetics that improve your skin and your confidence.
Shop Now
Now … go show off your brilliant beauty and new know-how on skin-safe makeup to block breakouts.
 
Our Teen Skin-Safe Mission
Frilliance is clean, skincare cosmetics that battle breakouts for teen-skin. Safe and effective is at the core of who we are at Frilliance. We're proud of every single ingredient we use in our products, and we
list them all here
.