My Skin Story: Frustration to Frilliance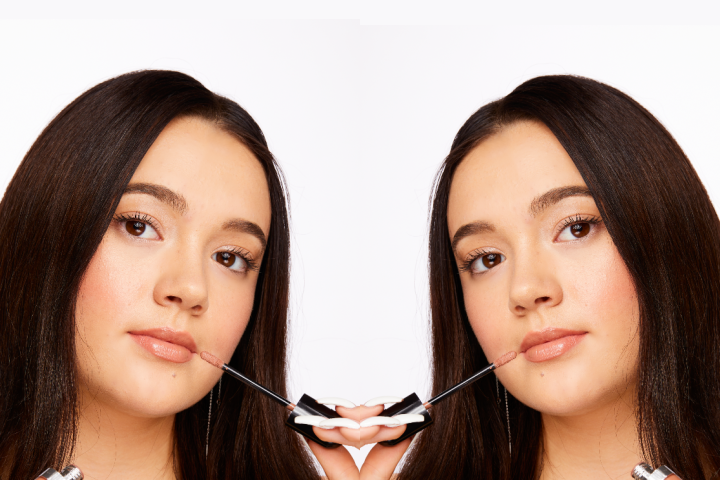 My skin has been one of the toughest journeys I've ever had to face (no pun intended!). I know plenty of people say having acne shouldn't lower your self-confidence, but the hard facts--at least for me--it did. I felt like I couldn't go in public without covering my acne with makeup. And, if I did go out without makeup, I felt people were constantly staring at my face.
Frustrated with my break out cycle
I was frustrated with breaking out and covering and breaking out even more. It seemed like a vicious (evil!) cycle. So I decided to start doing research on teen skin and makeup ingredients around the age of 12-13. I would look up the ingredients in the products I was using. I found out almost all the products and ingredients I used were terrible for my teen/acne prone skin. As a test (which was difficult to do), I took a break from makeup and my skin cleared up. 
I didn't want live without makeup because it is my one source of escaping. Makeup has always been my creative and calming source—it is
 like art to me.
Creating my own essential makeup
The first Frilliance products I created are my personal daily essentials - lip gloss, highlighter, blush, facial mist and a serum. These are the basics for any teen wanting a natural look and to get that amazing dewey glow.
I started from scratch and formulated my makeup and skincare line for what I call "teen-prone" skin, a kinder way to say "acne-prone" skin. I worked closely with my lab to create makeup products that are natural and work best for sensitive skin. 
Clean makeup that won't break you out 
All of my products are non-comedogenic (won't clog your pores!), cruelty-free/animal-friendly (I love animals!), hypoallergenic (won't bother sensitive skin), fragrance-free (ideal for all skin types), free of parabens, phthalates, SLS, mineral oil, and petroleum. 

It was a long process but I loved creating this line so much. I 
truly
 hope these products help your teen skin like they do for me.
Brilliant teen beauty
Oh, a fun fact! Why Frilliance? My YouTube channel and all my social media is Fiona Frills. One day I was doing some schoolwork and the word brilliance came up and somehow I saw Frilliance! Brilliance with and F. It stuck with me and I love that even the spell checker wants to correct Frilliance to Brilliance. The name Frilliance reminds me to create products that highlight the brilliance all teens already have.
Fiona, a fellow teen and 
the CEO