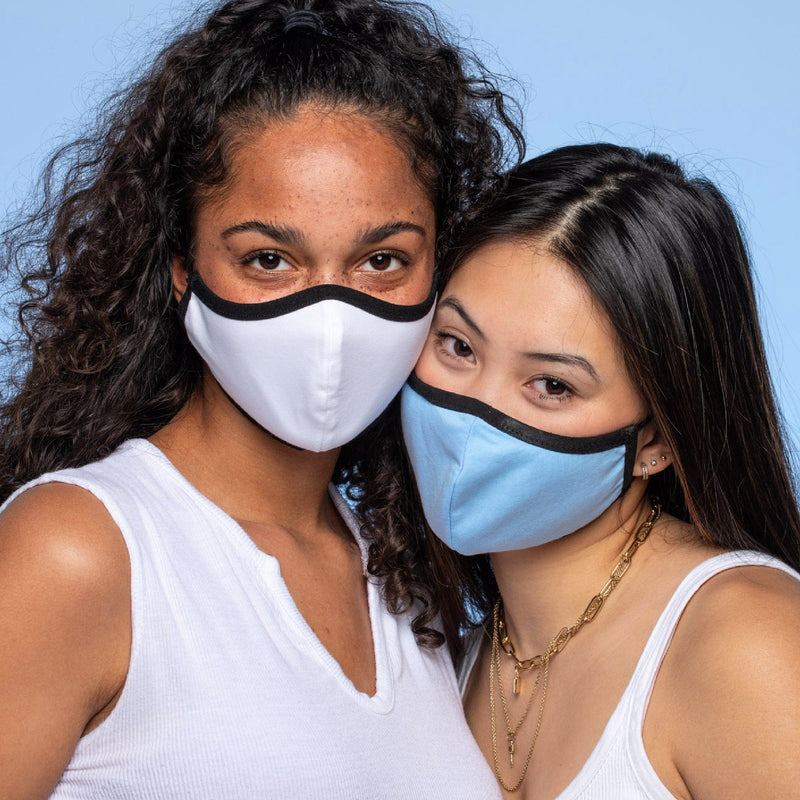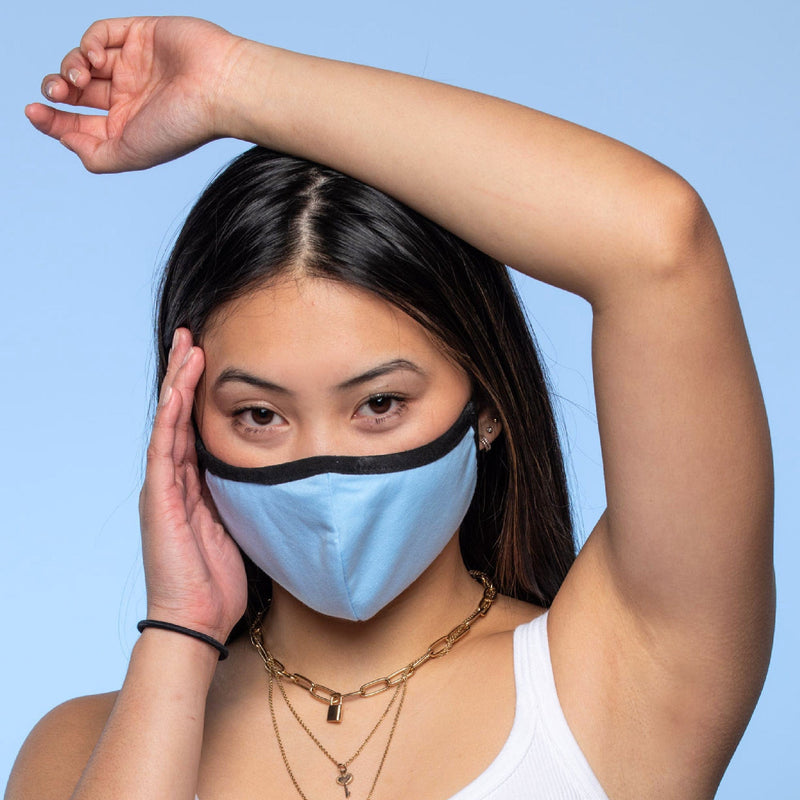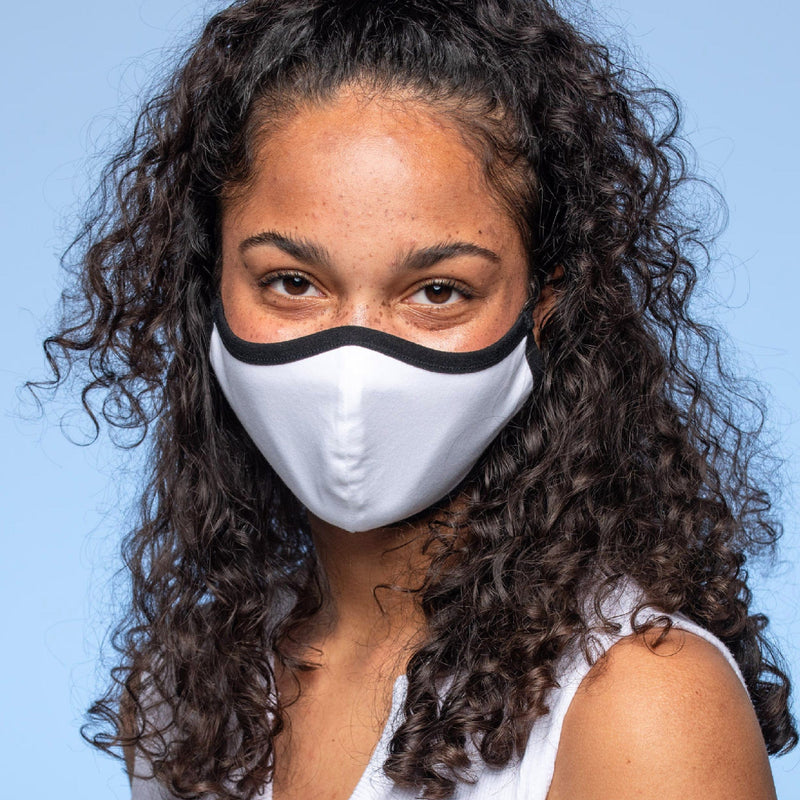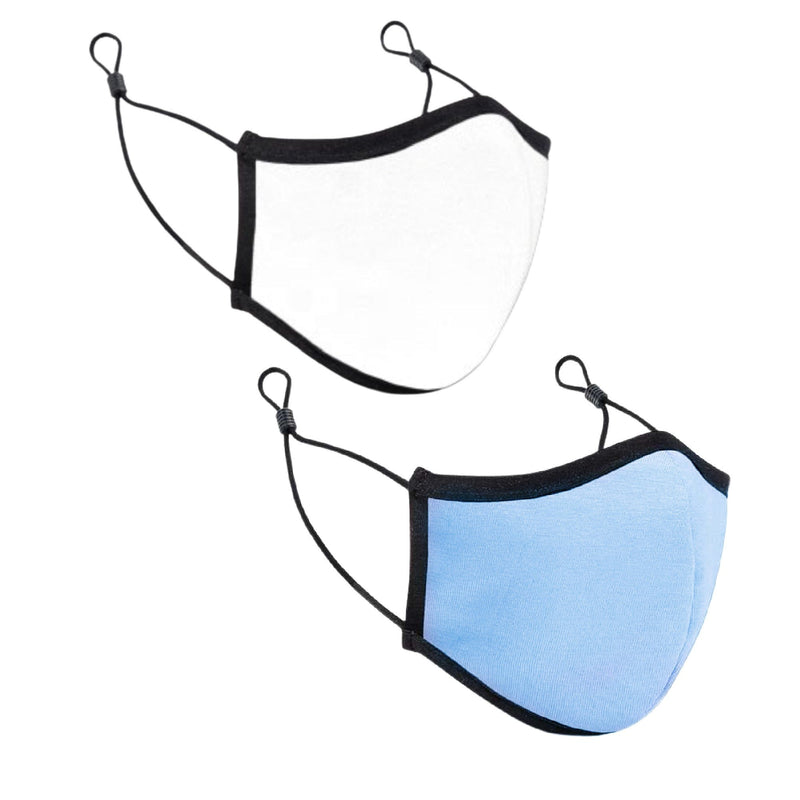 Acne-Fighting Face Mask | Silver-ion
Regular Price

$5.90

Save

$5.90

Regular Price

$8.90

Unit Price

per
Two-in-one benefits! Fight acne while masking-up. Before you head out the door, put on Frilliance's silver-ion, antibacterial face mask — silver ions create a protective layer that inhibits the icky bacterial growth that can cause mask acne aka maskne. Adjustable straps for a perfect fit.
Silver-ion bacteria-resistant face mask
Protect yourself (and others!) with our reusable, non-medical, face masks made from silver-ion,  bacteria-resistant fabric.

Stylish design and easy adjustable straps for a perfect fit.

The silver ions create a protective layer that helps stop the growth of acne-causing bacteria and promotes clear skin.
"Best practices" on how to prevent maskne
How do silver-ions fight acne?
Silver has been used for centuries as a powerful, antibacterial agent but also to promote healing. But why? Silver ions punch holes in the cellular walls of bacterial membranes (take that, bacteria) essentially knocking them out. When silver is exposed to the air around us, it oxidizes releasing silver ions. These silver ions are then free to go to work killing nasties like bacteria, yeast, and viruses. Three things you don't want on your skin!
Fabric & Care:
100% cotton with smart silver ion (7929ug/kg)
Wash with cold water and gentle detergent. Tumble dry low. Machine washable (up to 50 times). Do not bleach.
Your Reviews Are Making Us Blush!
Clean. Cruelty-Free. Science-Backed.
At Frilliance, we are incredibly proud to be:
Non-comedogenic (won't clog pores)
Cruelty-free (we love animals!)
Hypoallergenic & dermatologist-tested (sensitive-skin friendly)
Paraben-free, phthalates-free, SLS-free, mineral oil-free, petroleum-free, fragrance-free, formaldehyde-free
Skincare designed and developed by a real teen
Ingredient transparent--every single ingredient we use in our products is listed and explained here.