What Makeup Means to Me... Why I Started Frilliance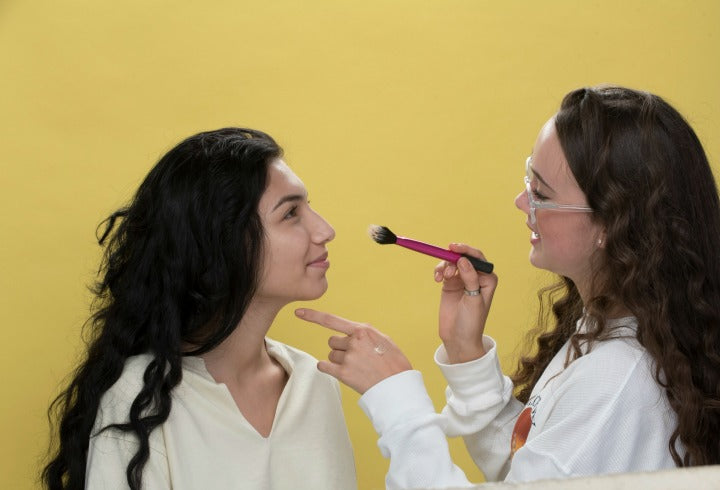 The Unconventional Path
by Fiona
I created the YouTube video linked in above to tell my story on what makeup means to me and why I created my own makeup line Frilliance. 
Doing Things I Love
I actually had an unconventional path to becoming a YouTuber. I never set out to be a social influencer, but fell into it by just doing the things I love. Makeup has always mesmerized me. As a preschooler, every time I saw my aunt I would dig through her purse looking for her makeup bag. I would put on all her makeup, every lipstick and lip gloss in her bag. I was obsessed with lip gloss (and I still am!). At the time I didn't even know what makeup was, it was just fun art for my face.
Everything YouTube
Since I had trouble reading, I turned to watching YouTube videos for everything, which led to learning more about makeup. My obsession with makeup grew and it became another form of art for me – my face was a blank canvas. I started to film my own DIY lip balm projects using the webcam on my MacBook and when I was 10 years old, my mom asked if I wanted to start a YouTube channel as part of my homeschooling. Obviously I said YES!! I'm 14 now and I run my own channel – filming, editing, uploading all my own videos.
All Things Makeup
I love all things makeup and am obsessed with trying new products; so why not create my own makeup line, I thought. I also know what it's like to have teen skin. I started breaking out with pimples and decided to research makeup ingredients to see if that was the problem. I found that so many products use ingredients that can cause acne, pimples – or make it worse! No teen wants that! The light bulb went off for me. I formulated from scratch my makeup line for what I call "teen-prone" skin – a kinder way to say acne or pimple-prone skin.