Perfecting Primer+Serum | Could this be your new best friend?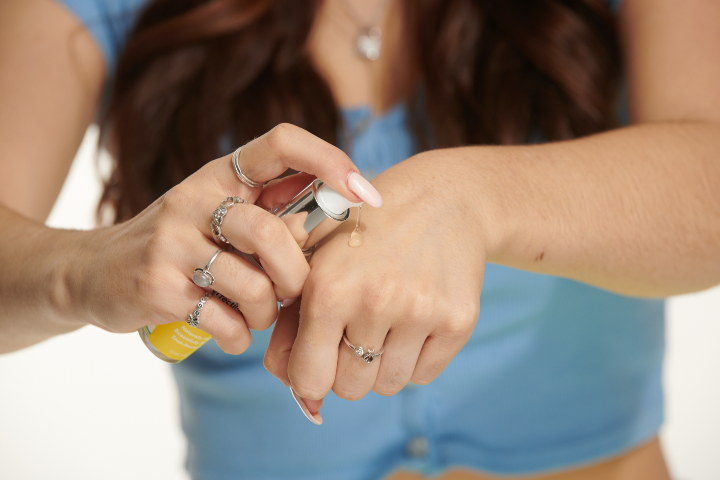 Could this be your new best friend?
What do you look for in a best friend? Loyalty? There for you in a pinch? Soothing words on rough days? Fighting words for anyone trying to badmouth you or ruin your reputation? Help you live your best life? Well, if any of that is true for you, we might have a new best friend for your face.
Works well with others
Frilliance Perfecting Primer + Serum is a dedicated friend ---willing to come to your aid in doing the sometimes hard, sometimes frustrating work of caring for acne-prone skin. Two main ingredients--- mandelic acid and niacinamide---are perfectly paired to help free your face of dead skin cells, hydrate, nourish and protect your skin and a third powerhouse ingredient, witch hazel, helps make a perfect trio to beat acne, excess oil, irritation, and active breakouts.
A natural
The Perfecting Primer + Serum has a reliable formula that actively works to stop acne while providing soothing, healthy, specific care for teen-prone skin. This silky formula is blended from skin-loving, plant-based ingredients like witch hazel but also face-friendly essential oils such as orange flower, lavender, geranium, cinnamon, clove, and camphor. 
A good friend
Looks good, smells good, feels good, does good. What's not to love? Day or night, the new Frilliance Perfecting Primer + Serum loves your face and is a soothing, gentle, yet powerful companion in the fight against acne and breakouts (even against future breakouts). 
Adios, acne. Hello, glow. Let's be friends.