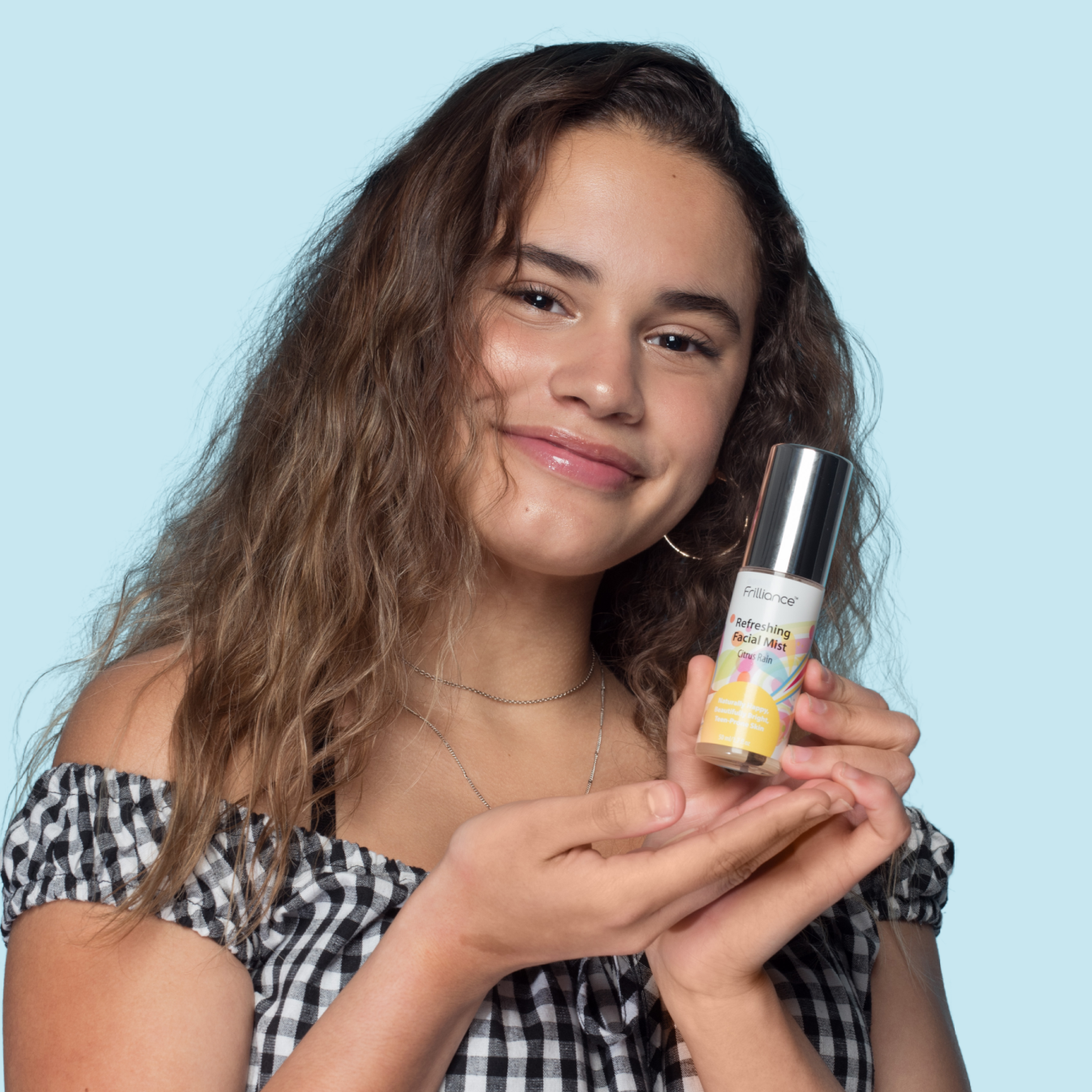 A clean, acne-fighting mist.
Our Refreshing Facial Mist is formulated with soothing aloe, calming peppermint oil, acne-fighting willow bark extract, and balancing panthenol.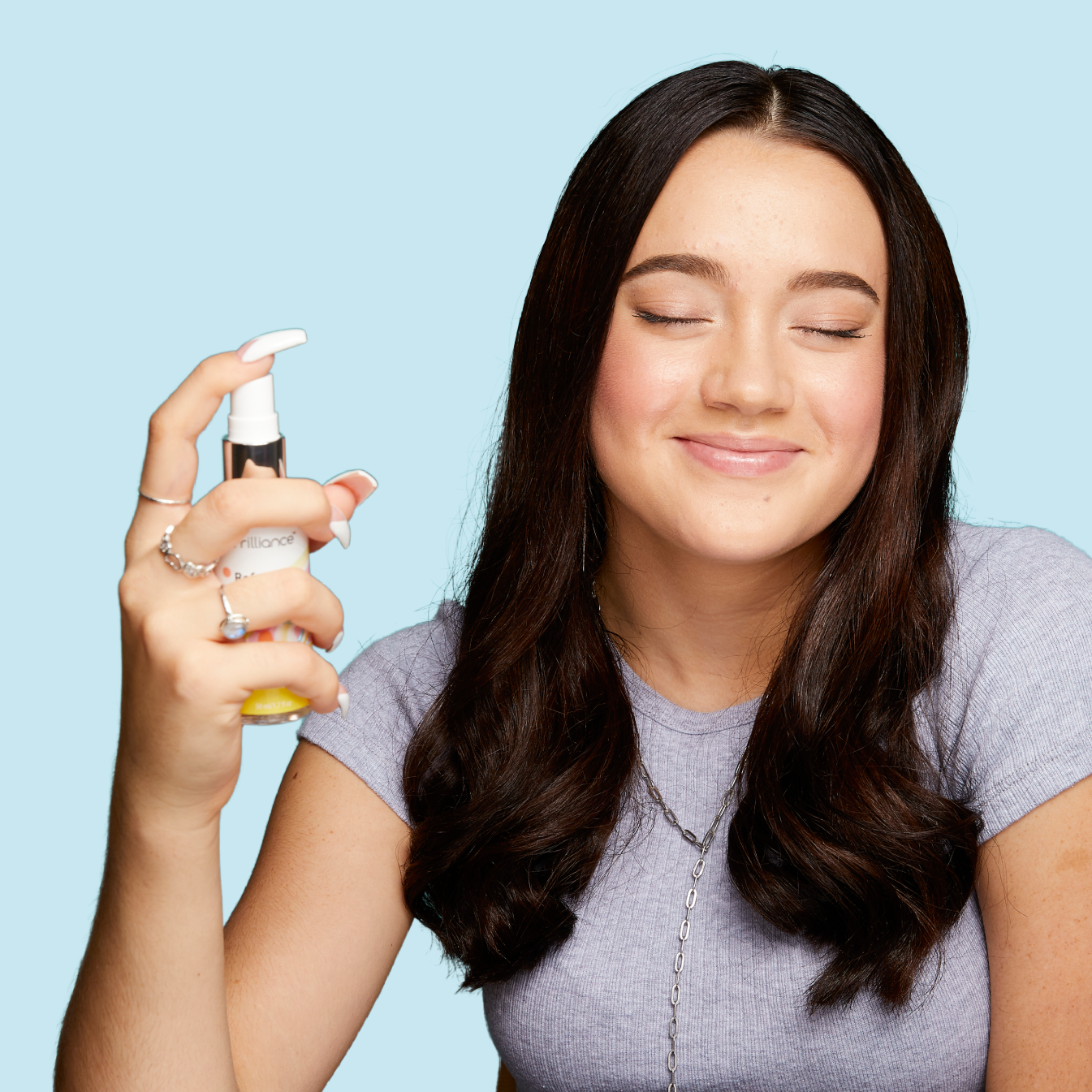 How we use it.
Start and finish your best-skin-ever routine with a spritz of the refreshing facial mist as a toner, setting spray, and reinvigorating midday pick-me-up.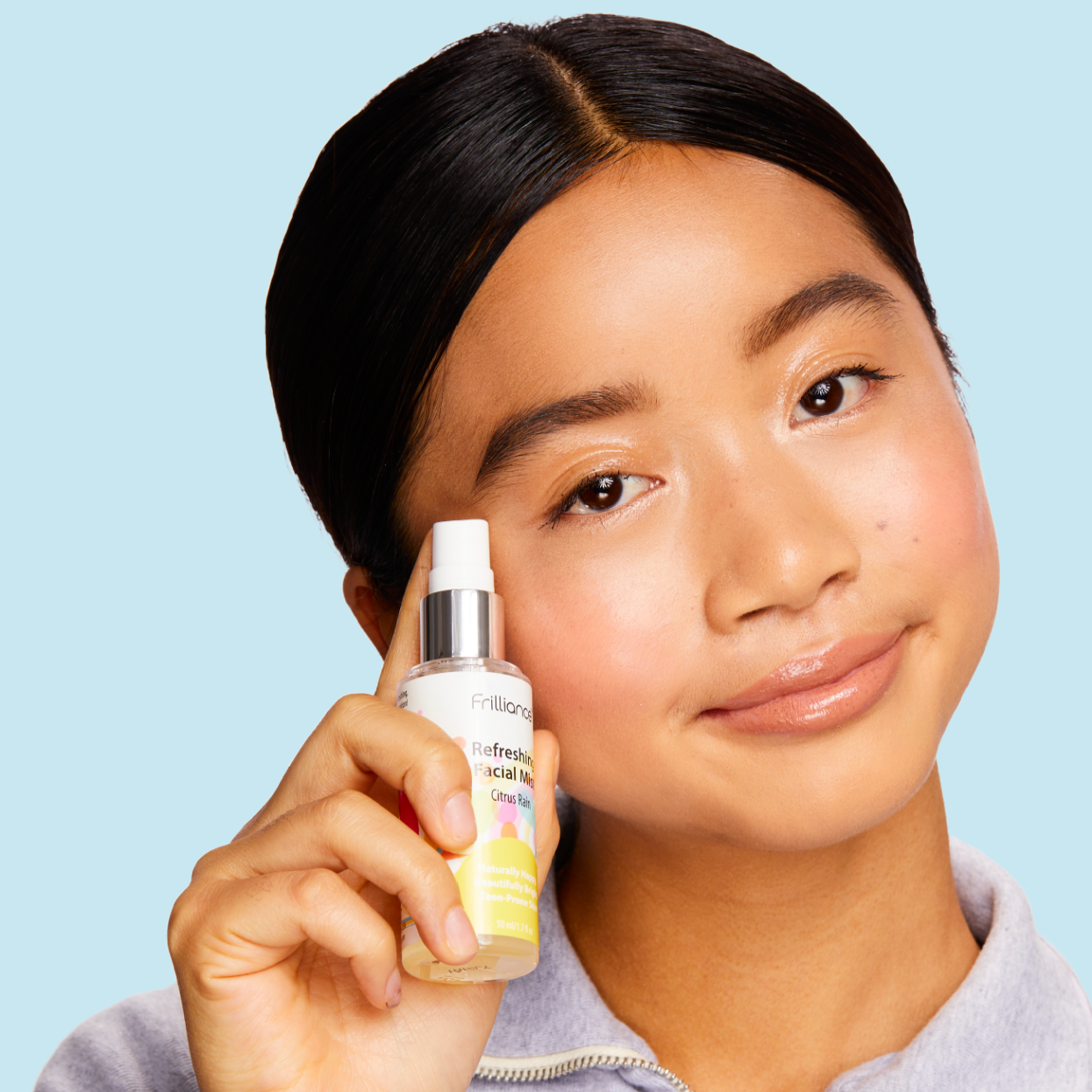 Radiance in a bottle.
Go forth and face the day with a dewy, brilliant, frilliant glow, courtesy of soothing, smoothing natural botanicals.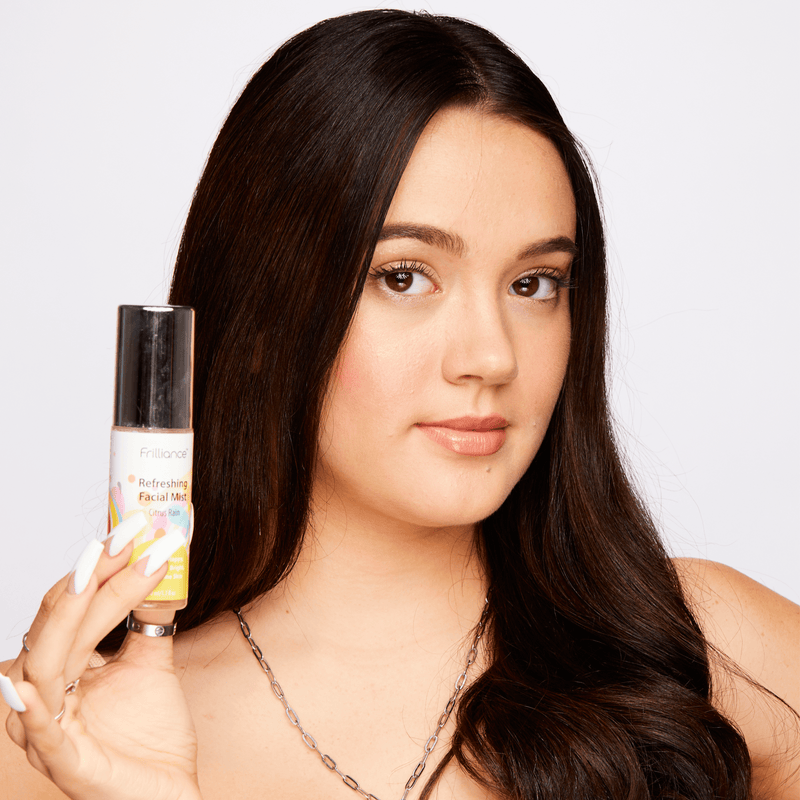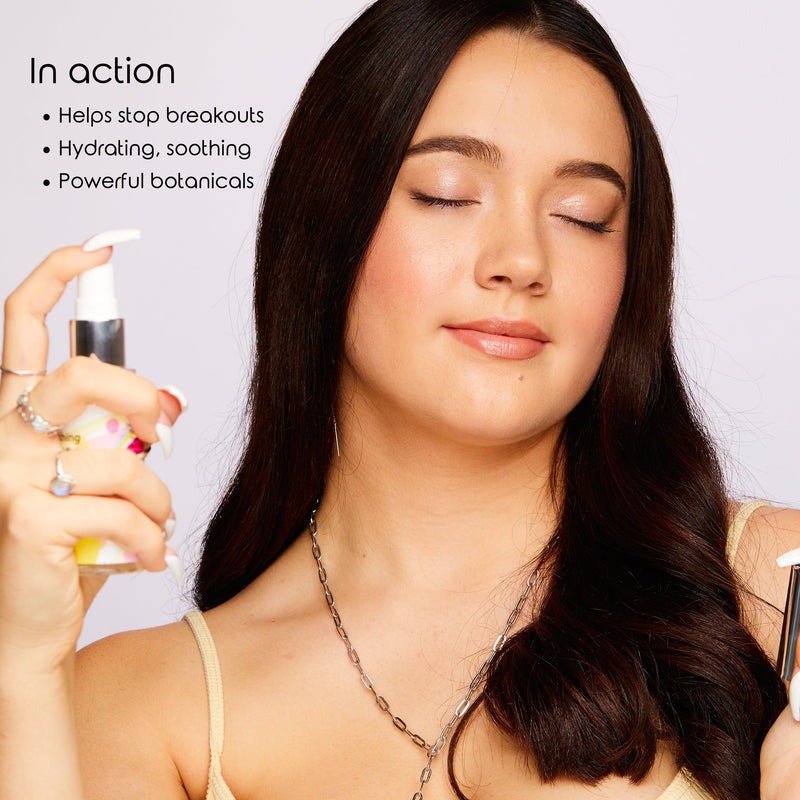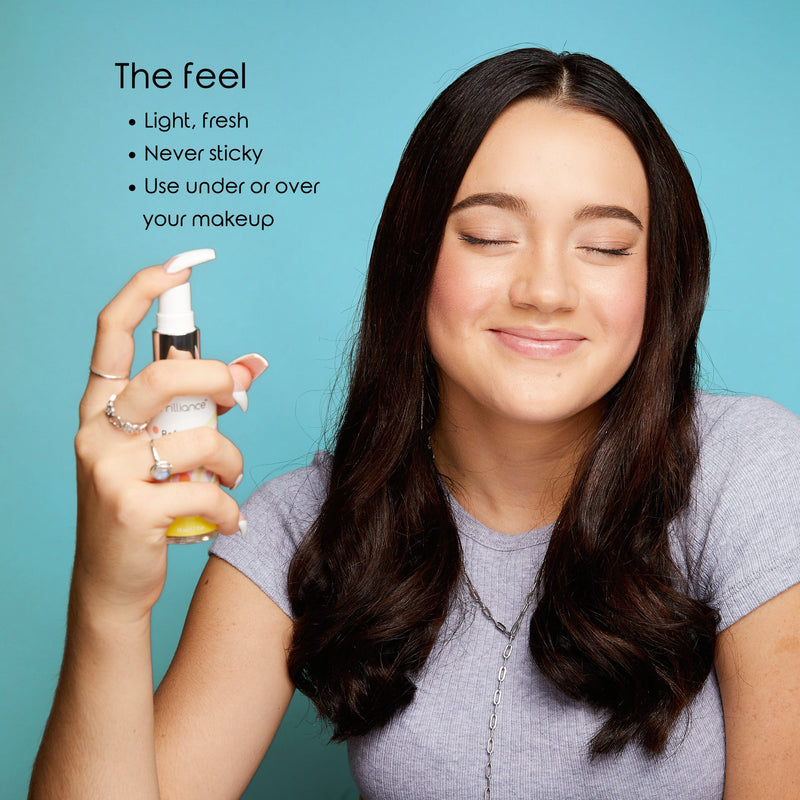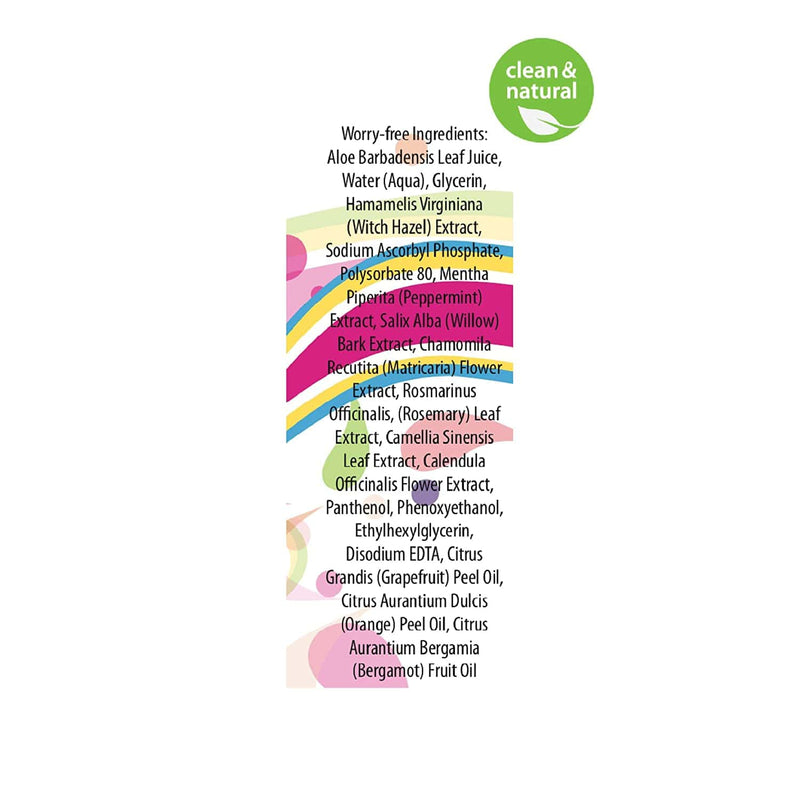 Regular Price

$10.90

Save

$10.90

Regular Price

Unit Price

per
Our blemish-busting facial mist is formulated with soothing aloe, calming peppermint oil, acne-fighting willow bark extract, and balancing panthenol. Give your skin a refreshing dose of hydration with acne-fighting botanical extracts! Keep your teen-prone skin (and makeup) conditioned, quenched, and fresh. Start and...
We love them. You'll love them, too!

I really like that this has much healthier ingredients than most popular and affordable brands. Willow bark is so awesome for my pimple prone skin. Good price too.

I really love this spray so much I bought it for myself a few weeks ago and I'm already halfway through it, you can tell it's better quality than some other sprays on the market bc each ingredient has a purpose and makes sense. Going to have to purchase more really soon!!

I can't find one bad thing to say about this facial spray. I struggle with acne and this didn't irritate or cause any redness. It smells very fresh and almost smells like what it would smell like after it rains. It makes my skin g l o w hunny!! Once the mist absorbs into the skin, you still have that healthy glow. 100000000/10 recommend this spray!

Frilliance Refreshing Facial Mist is way better than mario badescu facial spray. The ingredients are healthy and many are great for fighting pimples. I love the subtle scent of the Frilliance Facial Mist. Mario's was my favorite but now I love Frilliance. Thanks Fiona!
We're Frilliance —
Clean, affordable, ingredient-focused skincare and makeup for teens — created by an actual teen.
We are dedicated to keeping high-quality, clean skincare affordable and accessible.
You can find Frilliance at: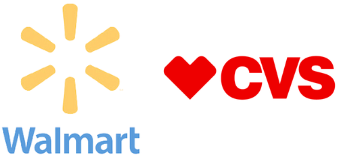 Walmart and CVS stores throughout the country for instant purchase and pickup!
Find a Store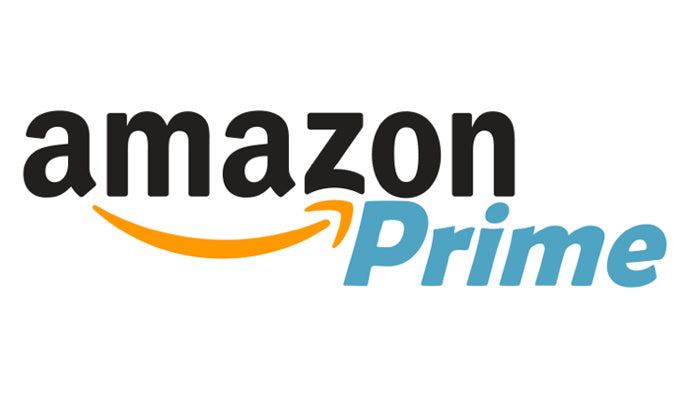 Amazon.com Prime for fast, reliable & easy at home delivery.
Shop Amazon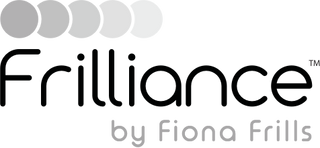 Keep shopping for everything Frilliance right here :)
Shop Now
Clean. Cruelty-Free. Science-Backed.
At Frilliance, we are incredibly proud to be:
Non-comedogenic (won't clog pores)
Cruelty-free (we love animals!)
Hypoallergenic & dermatologist-tested (sensitive-skin friendly)
Paraben-free, phthalates-free, SLS-free, mineral oil-free, petroleum-free, fragrance-free, formaldehyde-free
Skincare designed and developed by a real teen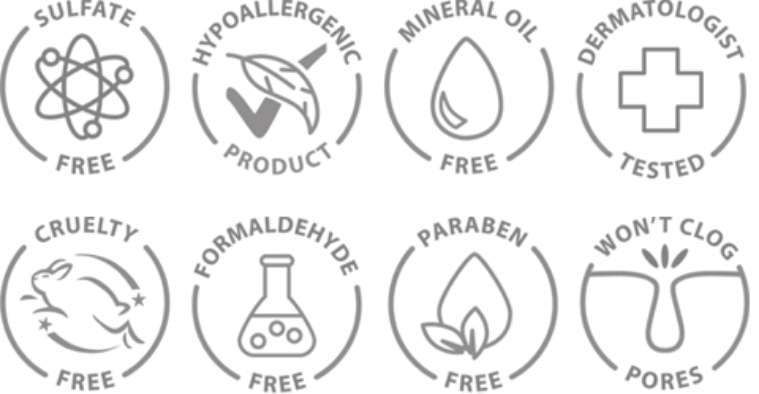 I was already a big fan of the Facial Mist and how it has really helped my sensitive skin. The Primer+Serum is such a great addition to my skincare routine. I put this on in morning and night time. I have very sensitive skin and break out easily. This is making my face much better. Thanks Fiona!

These two products together are helping with my break outs. The serum is smooth and cooling and great ingredients for fighting acne. I use the facial mist 2-4 times during the day. This stops redness and bumps and break outs. Thanks Fiona!
Teen-powered beauty.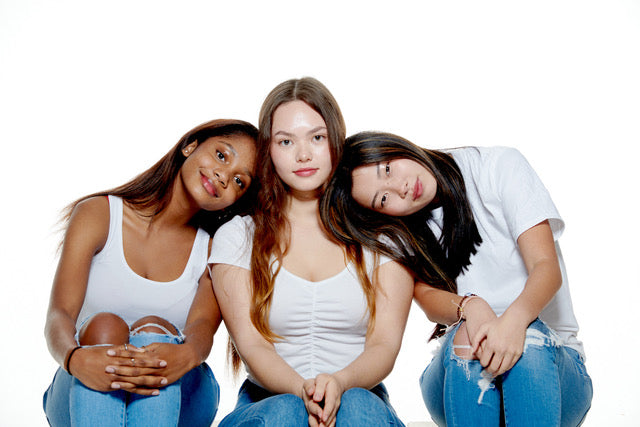 When you buy Frilliance products, you're joining a movement of like-minded skincare fanatics dealing with the same challenges and triumphs.
Be a key part of Frilliance's product research and development team
Learn digital marketing, gain confidence in your entrepreneurial skills, and receive business mentoring from Fiona
Be your own boss and earn 25% commission on sales
Join a community of fellow teens helping each other discover clean, effective skincare
Join the movement

After struggling for months to find natural makeup for my teen prone skin, one of my favorite youtubers released her makeup line. I love all of the products they are perfect for acne prone skincare and give a natural dewy look!

So I ordered this set during the birthday sale and no joke, these have quickly become some of my favorite items to use everyday. I love the facial mist, highlighter. and clear gloss the most. Hands down my favorite products and it's so reassuring to know that they won't break me out since I have a lot of acne. Will definitely be buying more once I run out.